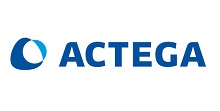 Barnices para Impresión Digital
ACTDigi - New coatings for digital printing
ACTEGA provides a broad product portfolio for the different digital printing processes as well as customer applications. Whether UV or water-based coatings and primers, the brand ACTDigi® includes innovative solutions for labels, packaging and commercial prints. For the use on food packaging, we offer various certified products. Coatings are available in small amounts.
Which role do coatings play in digital printing?
As already experienced with regard to other printing methods, the varnishing of printed products in digital printing gains more and more importance. The trend goes to folded boxes, flexible packaging, labels and commercial prints with a sophisticated design and a high-quality finishing. Apart from the traditional transactional printing, the production of business cards or for example instruction manuals, there is also an increasing number of special applications. Also, combinations of offset printing and digital printing can be observed. In general it is true: Coatings provide excellent finishing possibilities, they protect the printed image and increase the productivity in printing as well as further processing.
What do coatings have to offer in digital printing?
Decisive for a successful coating in the area of overprint varnishes – also called topcoating – is the good adhesion between coating and inks. ACTDigi® has been especially adapted to the various printing processes, ink systems and toners as well as to the substrates and press manufacturers. All products are characterized by good wetting capabilities on the respective ink systems. They do not show any penetration on unprinted areas or yellowing, they are fast drying and block resistant.
For the area of substrate enhancement, ACTEGA offers special primers. In contrast to overprint varnishes, these primers are applied prior to the printing inks. Thus, they provide an optimal surface adhesion between substrate and inks. In addition, they increase a dot-sharp colour reproduction and prevent the absorption of the inks into the substrate.
Portfolio
At ACTEGA you can find a high-quality program of innovative coatings for digital printing. Here, you can discover the ACTDigi® portfolio according to segments.